Labour Games
Hold Your Temper Card Game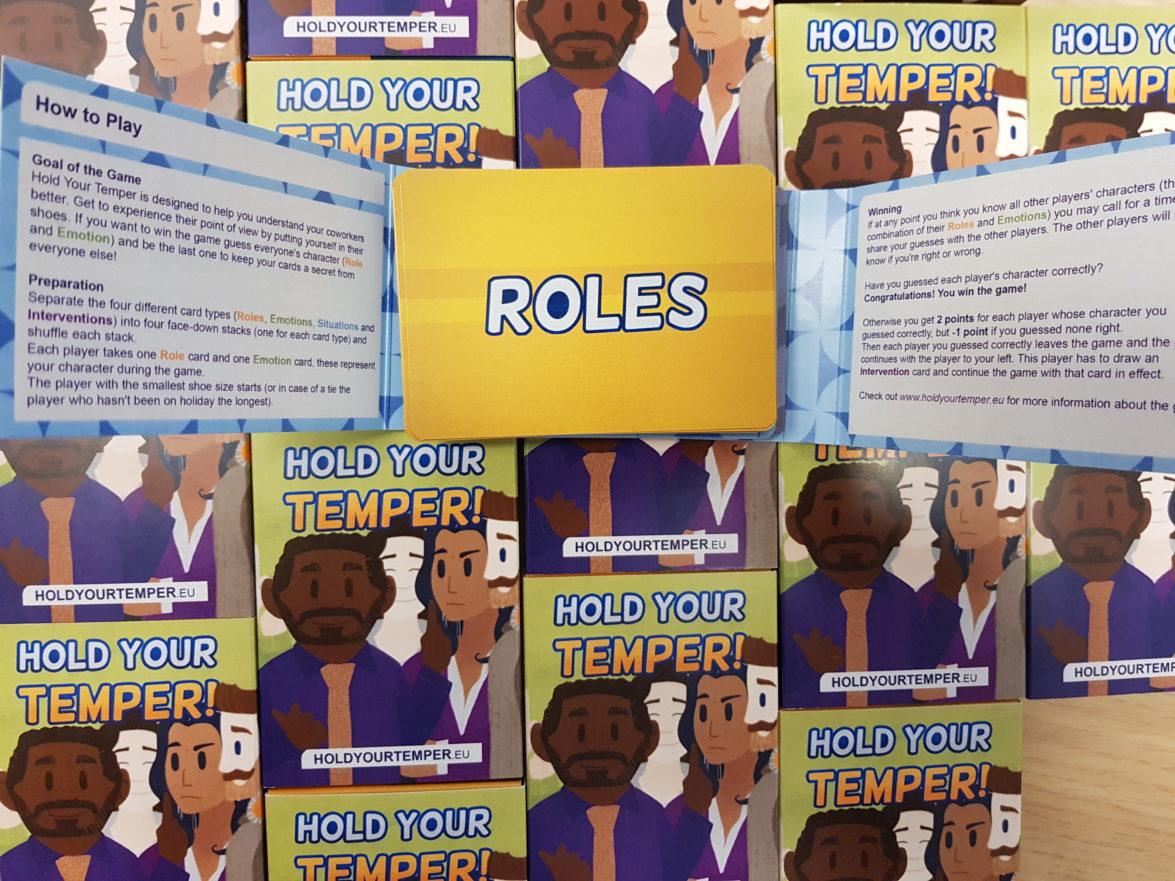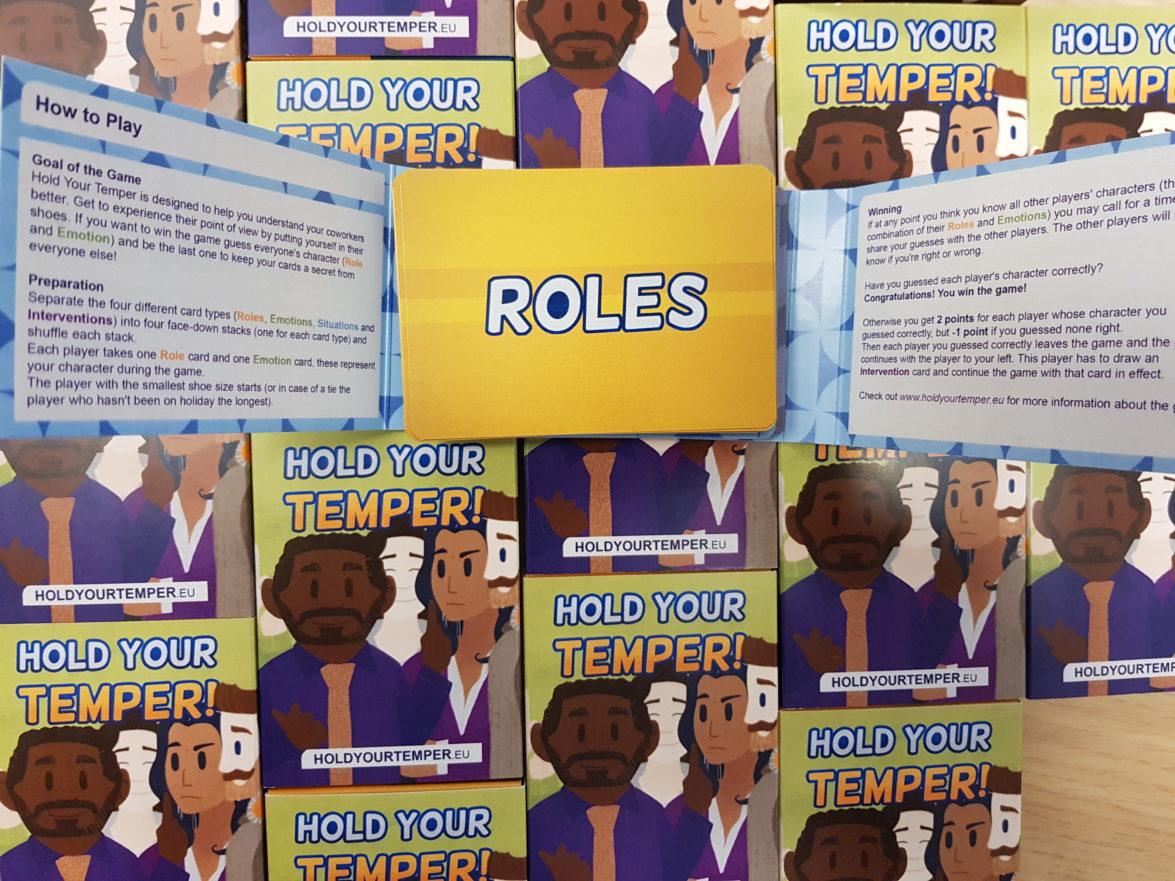 It has been a busy couple of months for us here at the Open State Foundation. We have been tweaking, designing and developing the card game Hold Your Temper. In our last post we described the game and interviewed the illustrator who designed the cards. These last couple of weeks we finally dotted the i's and crossed the t's. After months of hard work and anticipation, we finalized the game and sent it off to a game publisher.
Last week a large box arrived with 250 packages of the Hold Your Temper card game. We could not be more delighted with the end result.
As we stated in our previous blogpost. The goal of this game is to understand the motives and perspectives of your colleagues better. So, do you want to improve your relationships with your colleagues? Are you curious what really goes on in the mind of your boss when a conflict emerges at work? Then contact us at contact [at] openstate . eu to receive a sample of the game. The games will be sent out on a first come, first served basis as we have a limited amount of samples to distribute.
Next steps
While we were working on the card game, we quickly realized that we wanted to make a digital version of this game. A game in which you have to carefully listen to the voice of your online opponent to figure out their roles and emotions. This version of the game is still in the development stage. We will update you with more information as soon as possible. In the meantime Leydi is gearing up to go to Rome to present the game. Stay tuned for her updates.