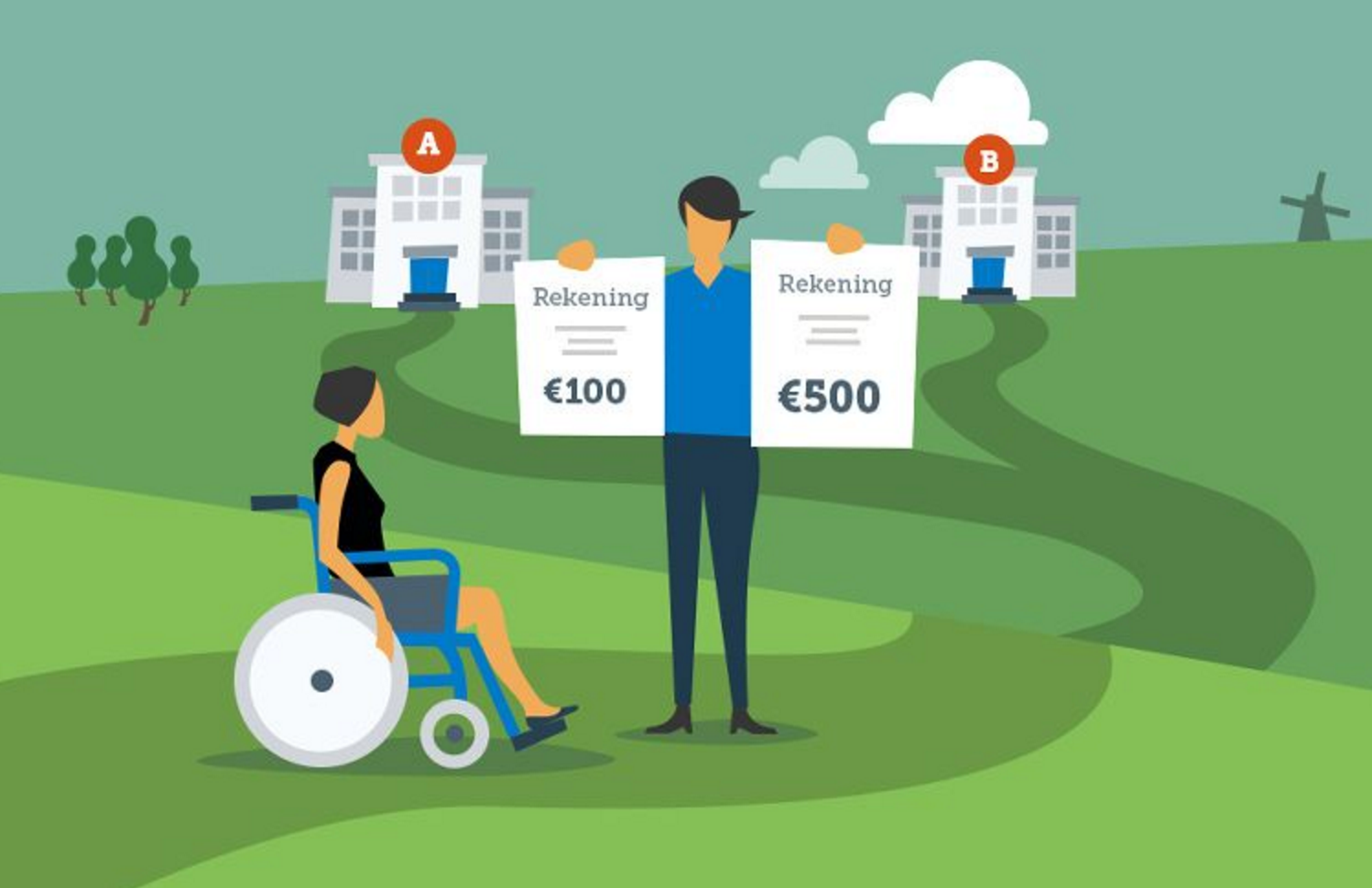 After we launched a tool with which consumers collect hospital bills in September, today the Consumers' Association publishes all known hospital prices. In the database, developed with Open State Foundation, more than 200,000 hospital prices are made available. More than 14,000 consumers supported the call to action of the Dutch Consumers' Association and many shared the costs of medical treatments.
Bart Combée, director of the Dutch Consumers' Association: 'With this database, consumers can compare the costs of medical treatments not only beforehand but also afterwards to check their bills and actively control their expenses claim.' Health insurers and hospital say that they will establish the prices of contracted healthcare ultimately on January 1, 2017. Consumers that need to check their hospital bill but lack the information on prices, will be presented with the average price in the Netherlands.
'It is in the public interest that we'll get more transparency on healthcare. Not only information on the costs are important but also the quality', says Arjan El Fassed, director of Open State Foundation. 'Making hospital prices transparent is a first crucial step in that direction'.
Step by step
The Consumers' Association successfully launched the campaign #howmuchdoesmyhealthcarecost. Large insurers and some hospitals made part of their contracted prices open. One hospital even exclusively provided a list of prices to the Consumers' Association. Open State Foundation, that developed the database together with the Consumers' Association, expects the Council of State, the highest legal body on FOIA requests in the Netherlands, to decide on an appeal in the case against the Dutch Health Authority to make hospital prices open. Also, the Dutch Health Minister has asked the Dutch Health Authority to make all hospital prices 'step-by-step' public.